Description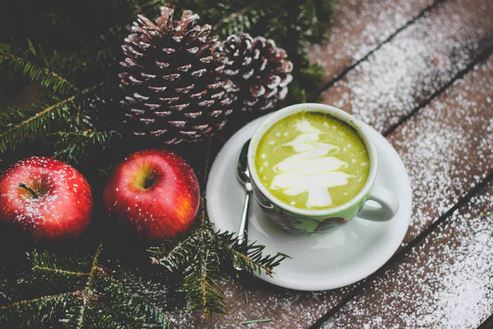 Holiday Gain Plan – 21 Day Accountability Program
with Coach Christi & Coach Kathleen
Focus: Tips, tricks & accountability during the holiday season to not allow the typical weight gain. We provide you a healthy head start to the New Year.
Summary: A perfect way to approach the holiday season and winter months. Each day brings a new topic of how to be mindful of better choices, staying active, incorporating self-care along with strategies of how to enjoy the holiday's with healthier eating and consistent movement. Live Demo's on great meals to prepare around the holiday's including dinner, party appetizers, dessert & cocktails. Also featured – Random Acts of Kindness for true holiday spirit. A fun-filled and healthy approach to the holidays!
Program Outline
Double the support | double the knowledge | DOUBLE THE FUN!
Meal Planning – Learn how to establish this habit – setting you up for success in the New Year.
*Receive a copy of our weekly meal planner
*Be accountable filling this out each week
Daily Schedule: Maintaining a consistent daily schedule is key to a successful December.
*Establish consistency with Intermittent Fasting (12 Hour – Simple Plan)
*Establish consistent mealtime | bedtime | movement accountability
Shopping list of suggested items to keep on hand for the program – broken down by category.
*Kathleen & Christi's staple items to always keep in the house
Portion Tips & Sizes – helps identify true portion sizes.
7 Day Sample Meal Plan (for ideas) – helps identify balanced, healthy meals and can modify to your liking.
Recipe suggestions & options.
Live Cooking Demos:
*A go to meal that can be used for other meals throughout the week.
*A holiday appetizer that all the guests will be thanking you for.
*A holiday dessert that doesn't kill the calorie bank.
*A delightful, low-cal holiday cocktail.
Group get togethers (socially distanced) – weigh-ins & walking club – either in person or virtually.
*Keeps you accountable for getting that movement in throughout the holiday season.
Experience the holiday season without sabotaging, while feeling satisfied. Do this without putting on the holiday pounds.
Apply self-care techniques daily.
Suggested Daily Random Acts of Kindness in the Holiday Spirit.
Group support via our Facebook Group.
Experience all of the above without feeling deprived or overwhelmed.
What to Expect From Your Coaches
Support and guidance throughout your holiday season.
Guidance to gain energy and confidence by feeling empowered with all your decisions to succeed.
Journey will provide: Lifestyle habit change for thriving long-term health and overall success.
What WE Expect From YOU
Show up for yourself daily to maximize the experience.
Believe in yourself – your worth – your health and the goals you are aiming to achieve.
Be forgiving of yourself! No one is perfect – this is a journey – not a race.
Program Cost: $299.00 – ask about current discounts
❖ Contact christihealthcoach@gmail.com | kathleenruggeri@gmail.com
You can pay using the QR Code below or add to cart, then checkout and pay.