Chicken Salad – "Twofer" Recipe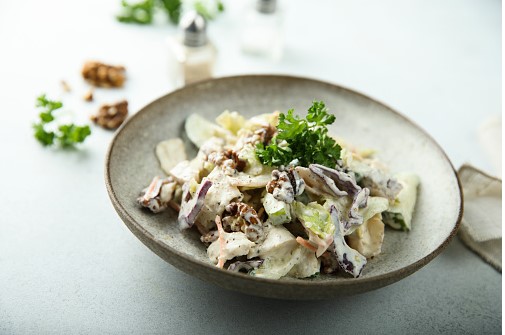 Seems simple enough, right? Sometimes we forget all of the tasty options that can be made from chicken. And you can start out with one base and spin it into so many different meals for your week. I love to start the week with a big batch of my "Fast Baked Chicken". The options are endless from there. Here are some to inspire your week's meals:
Shredded Chicken Tacos in Lettuce Wraps
Topped over Your Fav Leafy Green Salad
Toss with some Lentil Pasta and Fav Veggies
Create a Chicken, Quinoa and Steamed Veggie Bowl
Slice & Wrap It (Siete Gluten Free Wraps are awesome) – load it with veggies!
And of course my fav "Chicken Salad"
You can customize this chicken salad in so many ways. Add in some lovely chopped red cabbage, celery, red onion, dried cranberries, walnuts, slivered almonds, chopped kale or spinach, carrot shavings, apples, etc. I have been leaning into the avocado based mayos – such as Primal Kitchen avocado mayo. If mayo isn't your thing – consider a clean dijon mustard with apple cider vinegar and your favorite seasonings. So many ways to eat chicken salad. The beauty of it is you can customize it to be your own!
My mission is to make "The Anti-Inflammatory Way" incredibly easy for you to maintain and sustain for the long-term. Implementing these recipes will help you with getting one step closer to your health goals.
You can find the recipe here via this link – "Chicken Salad".
Keep your eye out for more delicious recipes from Christi's kitchen! Clean Eating has never been so easy!!!
Want more Clean Eating in Your Life? Join our Nourish UP Club community. Click below to be a member today!
This Week's exclusive Nourish UP Club Recipe:

Not Your Average Chicken Sandwich
WANT IT?
Upgrade Your Membership Today!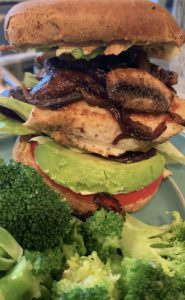 Only $27 a month! Price typically is $47 a month and is available for a limited time.

Get your 1-week FREE trial – for a limited time!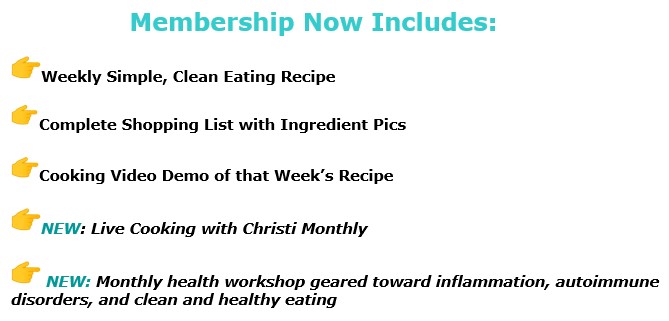 Join Here to Become a Nourish UP Club Member Today:     


Your Clean Eating Health Coach!