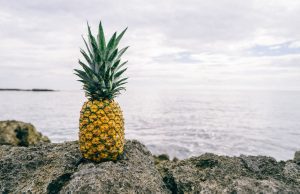 Join Our WellNourish Center and Receive Access to Exclusive Content
We have 2 levels of membership.
Advantage Membership
Christi's Autoimmune Friendly Digital Cookbook
Realistic healthy habit change and wellness tips
Free Health Coach Recordings
Weekly WellNourish newsletter
Free to join!
Nourish Up Membership

Why become a Nourish Up member?
You will receive weekly group accountability to stay the course on your healthy lifestyle journey. Having the right support,  accountability and expertise to guide you in living your best life. The Nourish Up community will help you stay committed to your goals. What you will get? Capture results of feeling great, gaining energy to get through each day and the mental clarity to perform at the highest level. Instill the self-confidence you deserve! We will talk all things food, recipes, self-care, supplements – getting the right nutrients through diet, applying the AUTO Friendly Method/anti-inflammatory diet, dealing with emotional eating and so much more. Bottom line, you will have the tools to live the healthy lifestyle you want!
Nourish Up Membership Includes:
Christi's Autoimmune Friendly Digital Cookbook
1 Hour Weekly Group Coaching Calls via Zoom with Coach Christi
Nourish Up Forum, an exclusive network for members to post questions throughout the week for ongoing support.
A live monthly cooking lesson (Zoom for now) with Coach Christi
Expert guest speakers will be featured on coaching calls, topics include – hormone management, weight loss maintenance, anti-inflammatory foods, getting the movement your body needs, regular self-care practices, and so much more
Ongoing movement tracker – helping to stay accountable with weekly movement goals
Access to even more recipes – exclusive "Nourish Up" members only
Exclusive discounts to select programs
Monthly recurring membership payments will be billed at $147 monthly.
Join and receive a FREE gift from Coach Christi – her "7 Ways To Banish Fatigue" Guide.