Breakfast is a favorite meal of mine! From smoothies to pancakes to oatmeal – I am all in. I am currently running a Whole Foods Reset group aiming to offer a nice variety of breakfast options. I added certified gluten free oats to the food list and wanted to come up with a way to make overnight oats with natural sweetness. No added artificial sweeteners such as Splenda or Stevia or even Monk Fruit for that matter.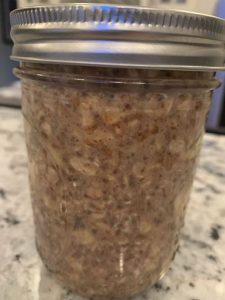 I am always up for a food challenge and really happy with how this came out! And all it took were 2 simple ingredients to make a sweetened non-dairy milk. 2 medjool dates and 1 cup of coconut or almond milk. I simply removed the pits from the dates and put them in a blender with the milk. And Voila! Naturally sweetened coconut milk – without artificial sweeteners or additives.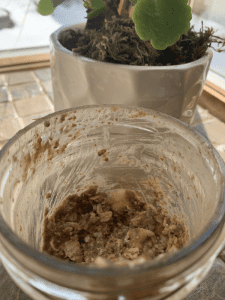 These overnight oats were decadently good. They have plenty of protein and fiber from the oats, chia, flax, and almond butter. Perfect meal to start your day supplying you the energy needed for a super productive day!
Click here to view this recipe
Click here to view all recipes
Cheers To Your Health,