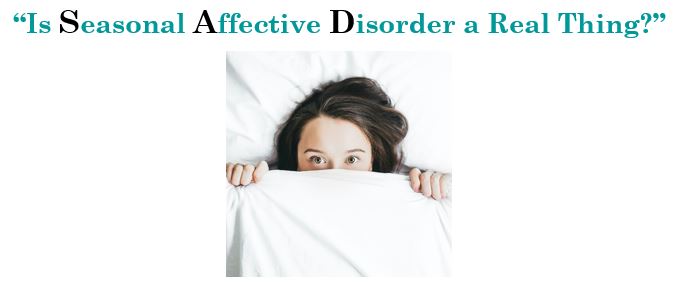 We are ALL certainly wired a bit differently, right? Well for some of you, your body thrives with as much daylight as possible. And for others, you enjoy the darker tones of winter and the cozy factor. With darkness arriving earlier in our day, we are getting less sun and daylight exposure as well. This leads to a decline in natural Vitamin D being absorbed into our bodies. And presently with the Covid environment, we are prone to the indoors even more so. Womp, womp.
We are almost 2 months into the Fall season. Not even sure how that is possible! Most people that suffer with SAD (Seasonal Affective Disorder) start with it immediately upon Summer ending. It's almost the impending doom of long-lasting darkness ready to grace our world. Oops – even this optimist struggles with it.
With daylight savings time ending, it tends to throw off our circadian rhythm. I have had several people mention to me that it is still affecting their sleep. Typically, it should take no more than a few days to make the adjustment but combining it with lack of daylight, it certainly can take a toll.
Studies show that with the change of seasons, our bodies tend to produce less of the happy hormone – serotonin. Sunlight helps regulate the molecules that help produce serotonin and when we have less sun exposure, the amount of serotonin dips. The other interesting factor found is that some people can produce more melatonin in the winter months (much higher level) contributing to excessive sleeping.
So, what are the main symptoms of SAD?
Feeling depressed nearly everyday
Low energy and sluggish
Lack of motivation
Difficulty concentrating
Having low energy
Problems with sleeping
Losing interest in activities you once loved
Social withdrawal – just want to hibernate
Changes in appetite and weight (typically Fall/Winter encounter weight gain)

Overeating with focus on carbohydrates – think of those comfort foods

Excessive sleeping – Hypersomnia
Recommendations for treating SAD naturally
Stand or sit in a sun exposed window for at least 10 minutes daily.
Commit to a set wake-up/bed-time every day (resetting circadian rhythm)
Move That Bod – ideally outdoors but any type of movement/exercise (indoors or outdoors) is a major win!
Vitamin D – research seems to be mixed on this but considering all the benefits it provides, especially immune system boosting – it's something to consider
Get social – being around others is a big mood booster. If it has to be on the virtual level, so be it.
Local suggestions: Longwood Gardens – Stroud Preserve – Valley Forge

Explore an outdoor venue even if you need to bundle up

Consider a light box (you just have to use it) 😊
Eat a nutrient dense and seasonal diet. Embrace the foods of the season focusing on the ones that will return the highest nutrition impact. This includes minimizing sugar and simple carbohydrates.
See your doctor if symptoms persist.
If you are experiencing symptoms, do not ignore them. My recommendation would be to try the holistic approach as mentioned above and if you are still struggling (or know someone that is) schedule an appointment with your doctor.
Sources:
https://www.nimh.nih.gov/health/publications/seasonal-affective-disorder/index.shtml
I BELIEVE in you!
Need help getting started? Let's schedule a Free Discovery Call to talk about YOU and your health needs! Click here: https://calendly.com/christihealthcoach/30-minute-free-disovery-call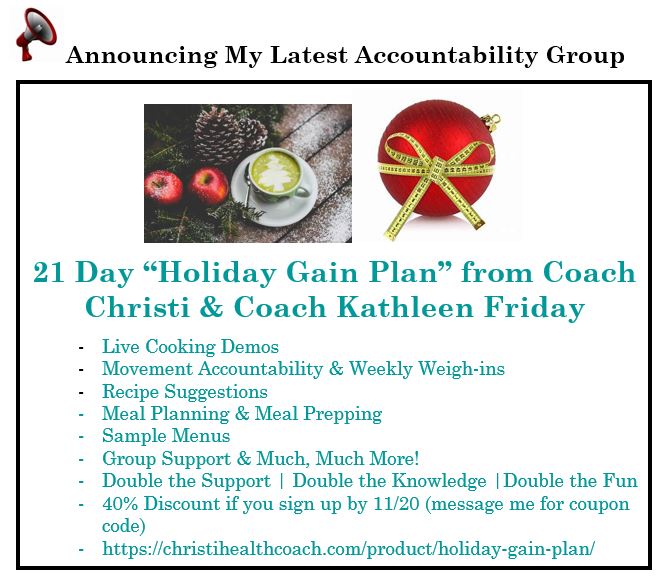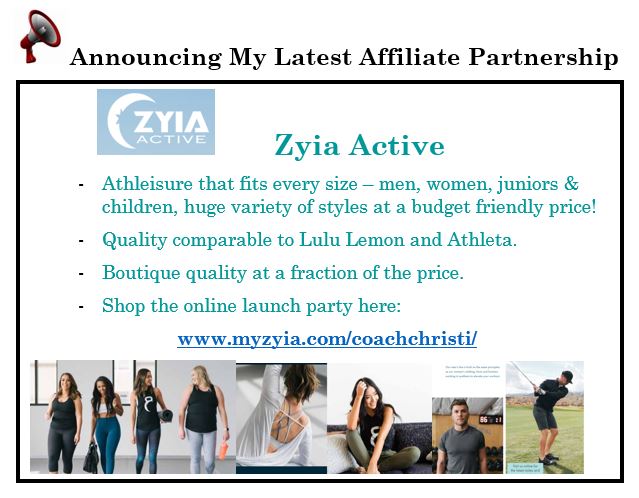 ---
Coach Christi's LATEST News:
Coming Soon:

Interactive Group Forum – Discuss varied topics including tips on removing inflammation, weight loss, gaining energy and much more!

Projected Launch Timeframe: Winter 2020

My First Ever Online Program – 8 Week Program – Stop Suffering with Inflammation and learn to eat the Anti-Inflammatory Way. All with the added benefit of shedding some weight, gaining more energy, and getting a thriving life back!

Projected Launch Timeframe: Fall 2020
---
Click Link Below for Free Coaching Video Series
https://christihealthcoach.com/video-gallery/
---
For all the latest health topics, free coaching video series, recipes, and history of newsletters, subscribe as an Advantage Member to our WellNourish Center here.
https://christihealthcoach.com/wellnourish-center/
Cheers To Your Health,
Coach Christi