"Garlic Cauliflower Rice"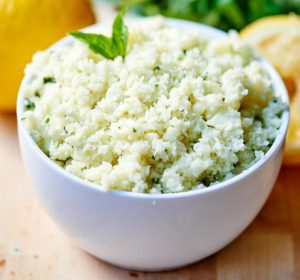 It's been around for a while now but very underutilized in my kitchen. Here is my reminder with all of it's tasty & nutritious goodness!
I used a medium head of cauliflower and removed the florets, then added in batches to my mini food processor pulsing until rice pieces formed. So insanely simple and annoying that I don't make this more often. I am sure you can relate to those moments of "why don't I do this more often?". And when you really think about it, cooking organic brown rice takes such a long time – some can be 50 – 60 minutes. You keep having to add more and more liquid to get it to the right texture. Who has time for that??? Right?
Oh and here is a reminder, you can even skip the food processor mess and just buy the cauliflower already "riced" in your produce department. Total no brainer!
Nutritional benefits from cauliflower:
Net carbs per serving – 4 Grams
Low Calorie – only 25 calories in 1 cup
High in Vitamin C, Vitamin K, Folate
High in Fiber – 3 Grams per Serving
Great source of Antioxidants, specifically Sulforaphane (helps suppress cancer cells)
High in Choline – which many are deficient in
My family loves the bowl concept and my garlic cauliflower rice is the perfect base for so many variations! Can do with chicken, shrimp, tenderloin and a lovely salmon filet.
Give this simple recipe a try and you will see how it can become your new family meal staple!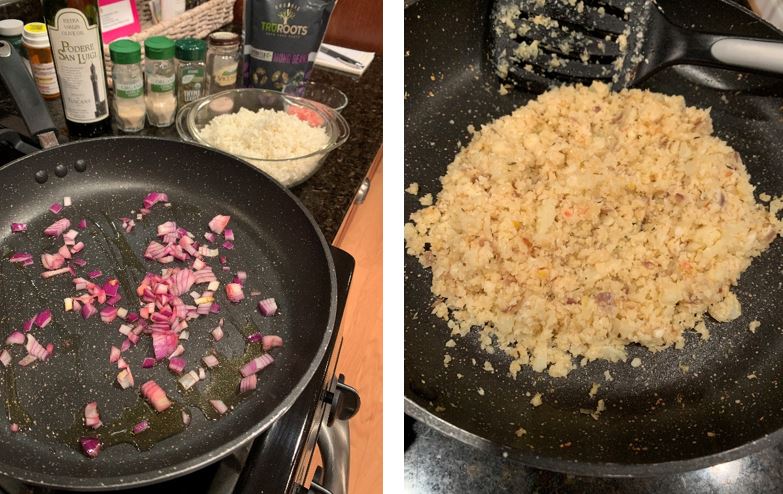 Click here to view this recipe
Click here to view all recipes
Cheers To Your Health,