Acai has really grown in popularity – yet there are still so many people learning more about it. There are "bowl" restaurants popping up in towns throughout the country. They are like a magical treat – taste amazing and have some incredible health benefits.
What is Acai? It's known as a berry when in fact it is categorized as a drupe – fleshy fruit with thin skin – similar to cherries, plums, and olives. They come from acai palm trees from the rainforest of Central and South America. Acai is considered a Superfood due to all it's health benefits. And this is where I get really excited!
Nutrient dense – high in healthy fats and low in sugar
Packed with Antioxidants – neutralizing effects of free radicals in the body
Have possible anti-cancer effects
Boost brain function
May Improve cholesterol levels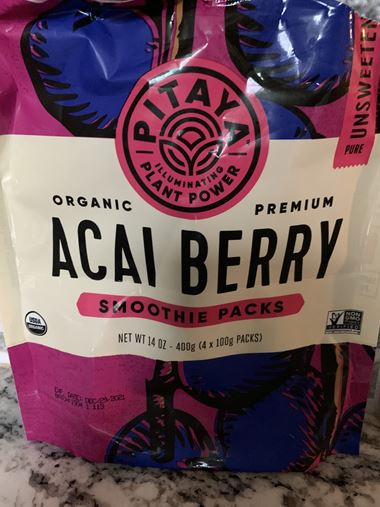 I discovered a new restaurant featuring their acai bowls at the beach – hands down, the best I have ever had. Since I am not there full-time, I came up with my own version to hold me over until I get back. I have experimented with and without the protein powder. I will work on a non-protein powder version recipe as well.
When shopping for Acai – you will find it in the freezer section with the frozen fruits. Some stores may carry it in the natural foods section. Be sure and read those labels – some do have added sugar. No need for added sugar – here is the Acai I found at my local grocery store.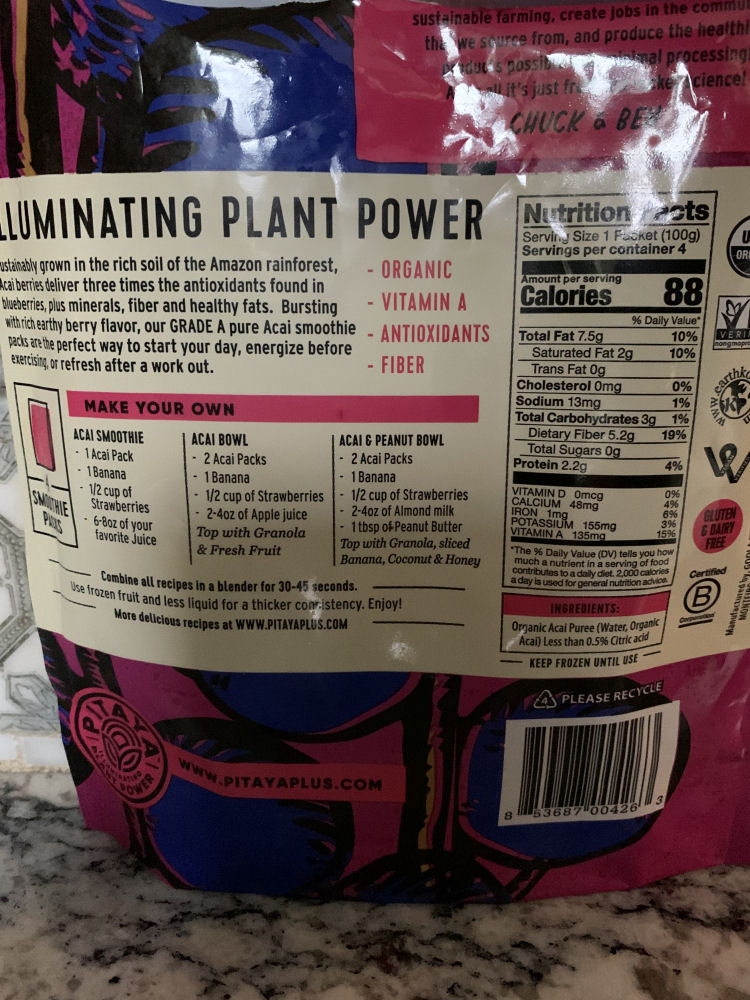 The beauty of making any smoothie or bowl is the ability to modify. So have fun and get creative with ingredients you do have on-hand!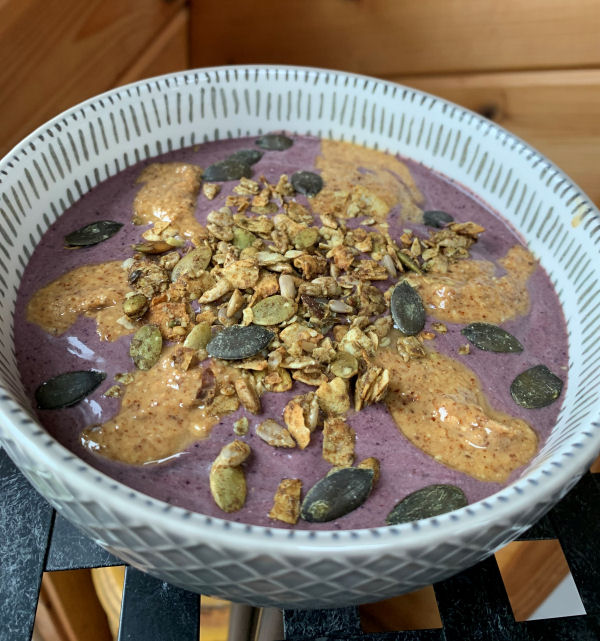 Enjoy all of the deliciousness that will truly do your body good!
Click here to view this recipe
Click here to view all recipes.
Cheers To Your Health,