Description
90-Day AUTO Friendly Method – Solving Inflammation Transformation Program
with Coach Christi
Focus: Solving Autoimmune Inflammation, integration of positive habit change, eating methods and customized whole body plan
Summary: I will take you through a 90 Day Program that will help implement the right habit changes keeping you committed for the long-term. We do this at a manageable pace allowing those habit changes to sink in and stick around. Our sessions are once a week walking you through step-by-step, customizing the program to your own bio-individuality. In doing this, we maximize results for your specific body type. We filter in some great experiential exercises focusing on transforming your relationship to food.
A – Alleviate Autoimmune Pain & Inflammation
U – U First
T – Thriving Digestion
O – Organic Whole Foods Nutrition
Program Outline
Work on implementing lasting habit change by slowly integrating healthy changes into your daily routine.
Learn mindful eating and how to obtain optimal digestion. We work on slowing down your eating and focusing on portion control and tuning into your hunger & fullness scale.
Achieve higher quality sleep by implementing a healthy eating and sleep schedule.
Customized eating plan based on your unique bio-individuality. Includes sample menu plans & healthy recipes.

Identify inflammatory or trigger foods slowing you down.
Offer alternative options to these foods. Identify & incorporate high energy foods into your diet.
Start removing inflammatory foods and discover delicious and simple ways of cooking.

Establish an ideal "movement" plan that works for your body and schedule.
Self-care techniques applied as an essential component to program success.
Instill accountability from your coach and also help motivate and be driven from within.
Instill all of the above without feeling deprived or overwhelmed.
Tools: Google Sheet Tracker (food, weight, energy, sleep, inflammation levels, etc.) / Portion Control Tips / Sample Menu / 2 Week & 4 Week Menu Planner / Varied handouts each week / Marco Polo accountability check-ins
We meet once a week for 12 weeks – each session is approximately 45 minutes to 1 hour.
Bonus: 28 Day Whole Foods Reset (value: $397.00)
What to Expect From Your Health Coach
Support and guidance throughout your journey.
The right tools setting you up for success:

Foods (high-energy) to incorporate into your diet.
Foods (inflammatory) to eliminate and alternatives to your favorite foods.
Recipes (and videos when available)

Guidance to gain energy and confidence by feeling empowered with all your decisions to succeed.
Access to 100+ recipes on my website.
Available via email, text, or phone with any questions during your 90-day journey.
What I Expect From YOU
Show up for yourself each week – you are doing this to thrive at the best possible level.
Believe in yourself – your worth – your health and the goals you are aiming to achieve.
Be forgiving of yourself! No one is perfect – this is a journey – not a race.
Program Cost:
$2,197.00 – payment plan options available, contact below for details

Use QR Code below to pay or add it to your cart and then proceed to checkout.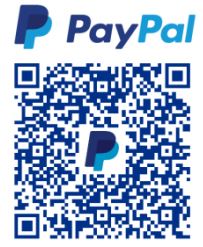 Purchasing this means you have read and accepted the terms & conditions for this program.