Chickpea Brussels Salad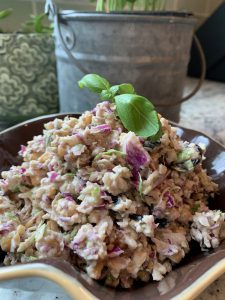 My first experience with chickpea salad was from a farm to table restaurant in Ocean View, DE. I of course, thought the idea of chickpea salad in place of chicken salad was a  bit odd. But I was up for giving it a try since I love trying new foods, especially healthy ones! I could not believe how much I had been missing out after trying it. It was packed with flavor and was very filling too! I was hooked!
So I have been playing around with several different recipes in my test kitchen. There is another variation of chickpea salad on my website. And it was time to attempt a new version with a unique approach. This one is a different spin – incorporating some very nutrient dense veggies. Adding shredded brussels sprouts and red cabbage seemed to be a definite win!
There seems to be much debate out there on whether it's "ok" to eat beans. My opinion, they are packed with way too much nutrition to keep them off your plate. There are several diets out there that do not allow them, such as Paleo. I actually encourage people to incorporate beans into their diet. Especially if someone is vegan, vegetarian or pescatarian. They are filled with protein and fiber. And fiber is something that most people are lacking in their diet.
Check out the ingredients used here. And do note, you can modify to use your favorite veggies. If brussels sprouts and cabbage are not your jam, use celery and bell peppers in place of them. Get creative!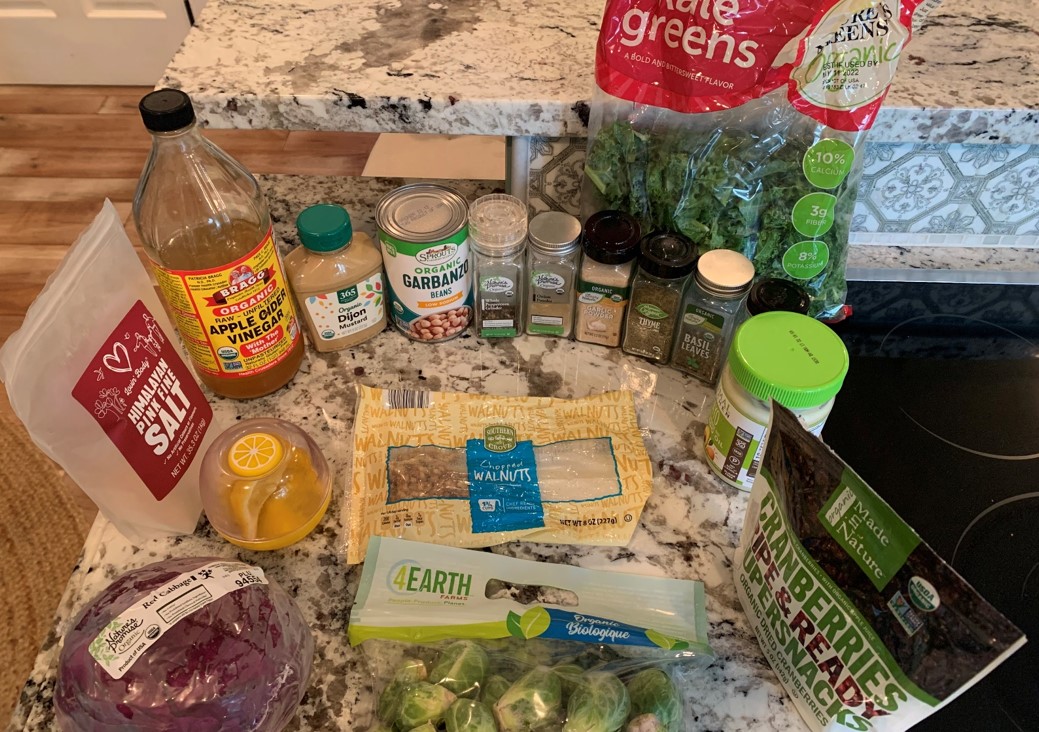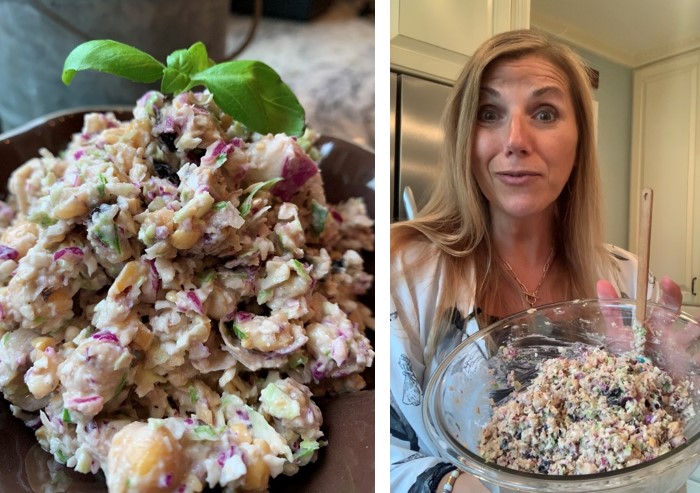 Here are some great benefits to keep in mind when adding beans, chickpeas to your diet. While they are high in carbs, they are quality carbs that the body needs.
High in Protein – 1 cup contains 14.5 grams
High in Fiber – 1 cup contains 12.5 grams
High in Iron – 26% of the Daily Value
High in Folate (Vitamin B9) – 71% of the Daily Value
Can help promote reduction in post-meal blood sugar
They are satiating and help reduce cravings
May promote improved gut health outcome
* https://www.healthline.com/nutrition/healthiest-beans-legumes#chickpeas
Click on the video below to watch the step-by-step process of making this delicious & nutritious Chickpea Brussels Salad.
Keep your eye out for more delicious recipes from Christi's kitchen! Clean Eating has never been so easy!!!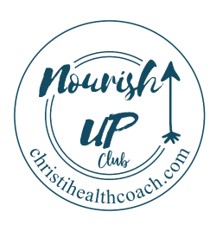 Join Here to Become a Nourish UP Club Member Today:     


Your Clean Eating Health Coach!